Esashi Japanese Restaurant
Introduction to Esashi Japanese Restaurant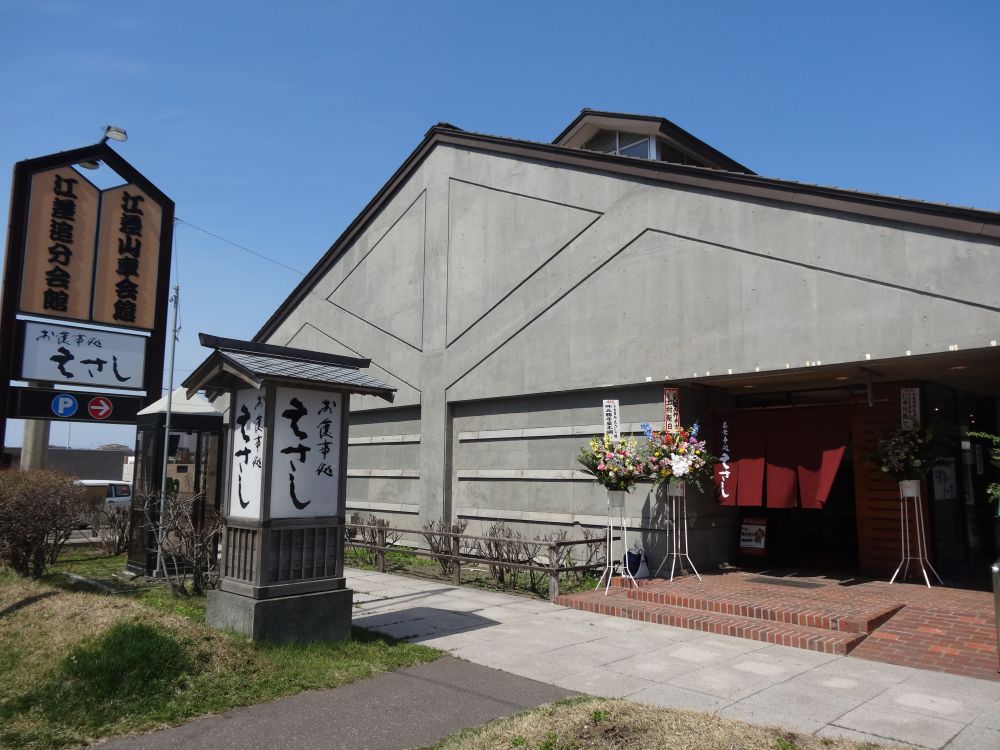 Adjacent to Esashi Oiwake Kaikan, the restaurant is located in a central area for tourist facilities.
We have a menu which uses locally grown ingredients from Esashi and Hiyama.
This Includes "Nishin Soba" and "Nishin Oyakodon" using herring, a symbol of Esashi's prosperity and we also have a wide selection of Japanese and Western menu items that use Hiyama's local ingredients, such as "Kan-Nori Seaweed Tamatebako Bento Box" using Esashi's unprocessed seaweed.
In addition, we have enough seats for large groups. Please contact us to discuss further details.
Number of seats
120 seats
Address
193, Aza Nakautacho, Esashi, Hiyama, Hokkaido
TEL
+81-139-52-6800
(Office +81-139-52-4848)
Opening hour
11:00 - 15:00
Closed
Every Monday
(except Golden Week holiday)
Parking lot
40 vehicles