Satsukigura Chamise (Restaurant &Traditional Food)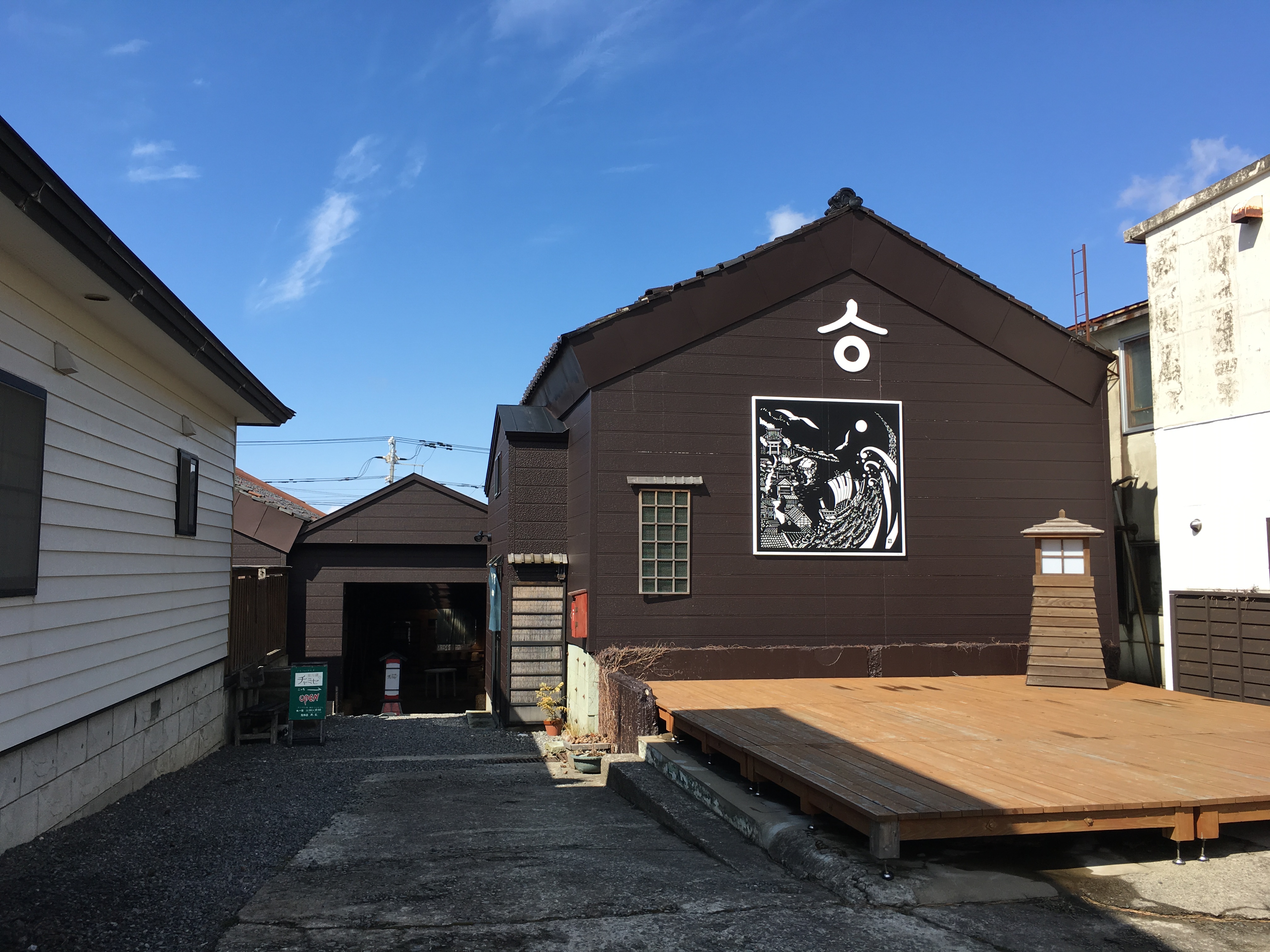 Satsukigura Chamise (Restaurant & Traditional Food)
Business is closed on 17th November this year. During holidays, we only accept full restaurant reservations and banquets.
Please don't hesitate to contact us for further details about available seats and pricing.
One of four storehouses built 160 years ago along the ocean-connecting "Inishie Kaido Street" was renovated into a cafe called Satsukigura in 2014. It's a place where you can enjoy meals and the cafe with an old storehouse atmosphere.
The house seal (like a logo mark) often found in stores around Esashi has the Kanji for "person" (looks like this- "人" ) with a thick circle which represents "people gathering around".
Menu
As a regular lunch menu you can enjoy Esashi's traditional meal called "Keiran Soup Plate" and "Fukinko Soup Plate". In addition, dishes are served on a traditional lacquered low dining table from the Edo era.
Fukinko Soup Plate 700 yen

A traditional meal in farming areas of Hiyama. "Fukinko Mochi" is made by squeezing grated potato in a cloth to make starch, which is then mixed with water and boiled with vegetables.

Rice is served with Kan-Nori (Unprocessed seaweed hand-picked in cold weather during winter which has a flavour very different to normal seaweed). Kan-Nori is known as a gourmet seaweed only available around Esashi. We hope you'll enjoy the natural flavour of this special seaweed.

*Fukinko Soup (single item) 400 yen

In addition, lunch boxes and custom lunches are made upon reservation. We offer menus tailored to customers by consulting on what they like, dislike, and what they want to eat.
Opening hour
11:00 - 16:00
L.O. 15:30
Closed
Monday・Tuesday
Closed during winter
(Open from 3rd April 2020)
Adress
18-1, Aza Ubagamicho, Esashi, Hiyama

Management
Esashi Ancient Resources Research Society
Inquiries
Executive office Nakajima
+81-90-7656-5473
Place