The Former Hiyama Nishi Subprefectual Hall (Esashi Town Museum)
Outline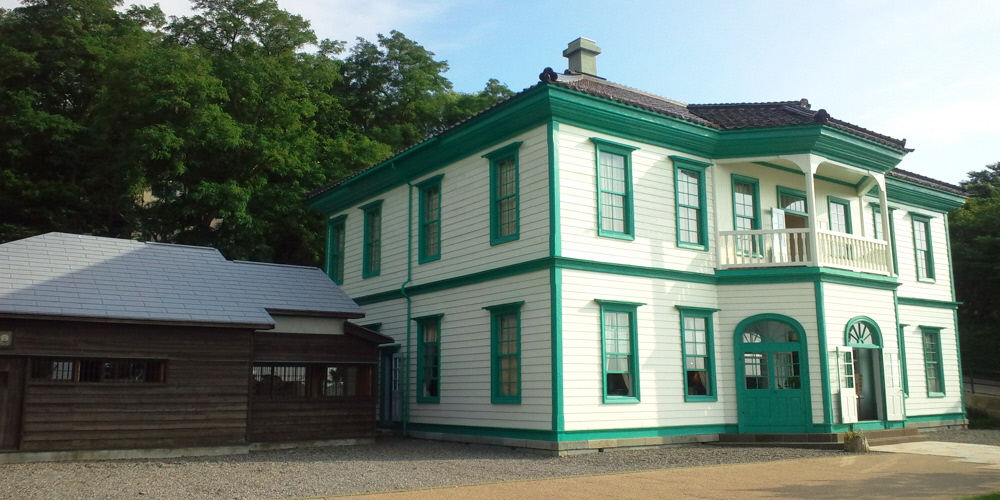 The Former Hiyama Nishi Subprefectural Hall is a Western-style building built on the hill along Inishie Kaido Street.
It was built as the subprefectural government office which had jurisdiction over Hiyama-gun and Nishi-gun in 1887.
After that, it continued being used as a police station for Esashi and Esashi government office building, currently it is the only remaining subprefectural office building.
On 31th March, 1992, it was appointed as a tangible cultural property of Hokkaido.
Restoration began from 1996 lasting 2 years and it was opened to the public from 1998.
Openning hour
Admission fee
300 yen for adults, 100 yen for primary / secondary / high school students
*for group with 15 people or more, 270 yen for adults, 90 yen for primary / secondary / high school students

Tour ticket for visiting 3 places; The Former Nakamura Family Merchant House, The Former Hiyama Nishi Subprefectual Hall (Esashi Town Museum), The Former Sekikawa Family Villa
500 yen for adults, 150 yen for primary / secondary / high school students(no group price range)
Admission free
Esashi citizen
70 years or older
Visitors with a disability certificate
Closing day