Esashi Oiwake Museum/Esashi Yama Museum
Esashi Oiwake Museum
The Oiwake song has its roots in the Mago song which has been sung in Shinshu Nakasendo since the Edo era. As a kind of popular song, it had spreaded throughout the country. It was transmitted to Echigo and was sung by the boatmen as a ship song, and it is said that it was carried onto Esashi by Kitamae ships about 200 years ago. Furthermore, in Esashi, Sanoichi Zato merged the Kenryo-bushi style and the Oiwake style to create Esashi Oiwake having a unique tone. It has been refined by many singers. "Esashi Oiwake" is a human hymn born from the severe nature and life in the Northern country. in 1982, Esashi Oiwake Museum was built by town citizens and big fans of Oiwake to preserve and pass on the local culture which was inherited from predecessors.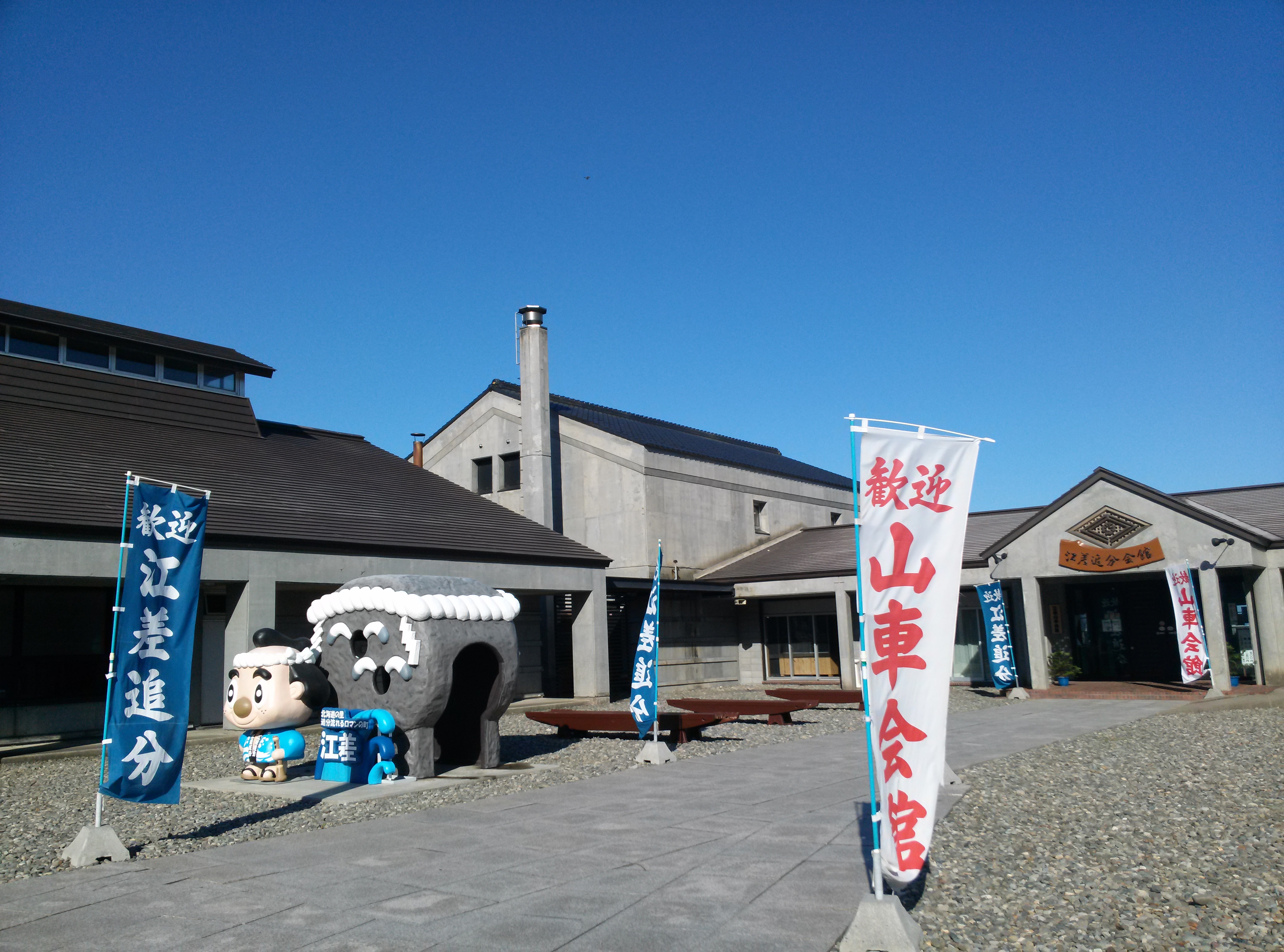 You can listen to the real Esashi Oiwake where local winners of National Tournaments and masters sing in the 100 tatami mat hall of Oiwake Museum. Also you can see an Esashi Oiwake and a Hokkaido local perfomance everyday between April and October on the stage with a gorgeous and impressive stage curtain. It was designed to look like an Esashi Folding Screen. The size of the seated floor is about 100 tatami mats. Please relax and enjoy the authentic Esashi Oiwake with your heart. During Golden Week and the Ubagamidaijingu festival, there are various special local demostrations, such as local music for pounding mochi.
Performance Theater
There is a stage with a gorgeous and impressive stage curtain, which was designed to look like an Esashi Folding Screen. On the stage, you can see not only Esashi Oiwake but also lots of other local performances everyday between April and October. The size of the seated floor is about 100 tatami mats. Please relax and enjoy the authentic Esashi Oiwake with your heart. In addition, photos of the winners of Esashi Oiwake National Tournaments are also displayed on both sides of the stage.
Time schedule till 31st October; start from
11:00
13:00
15:00
*There is no show between 1st November and 31st March. It will start on 1st April in 2020.
Movie on screen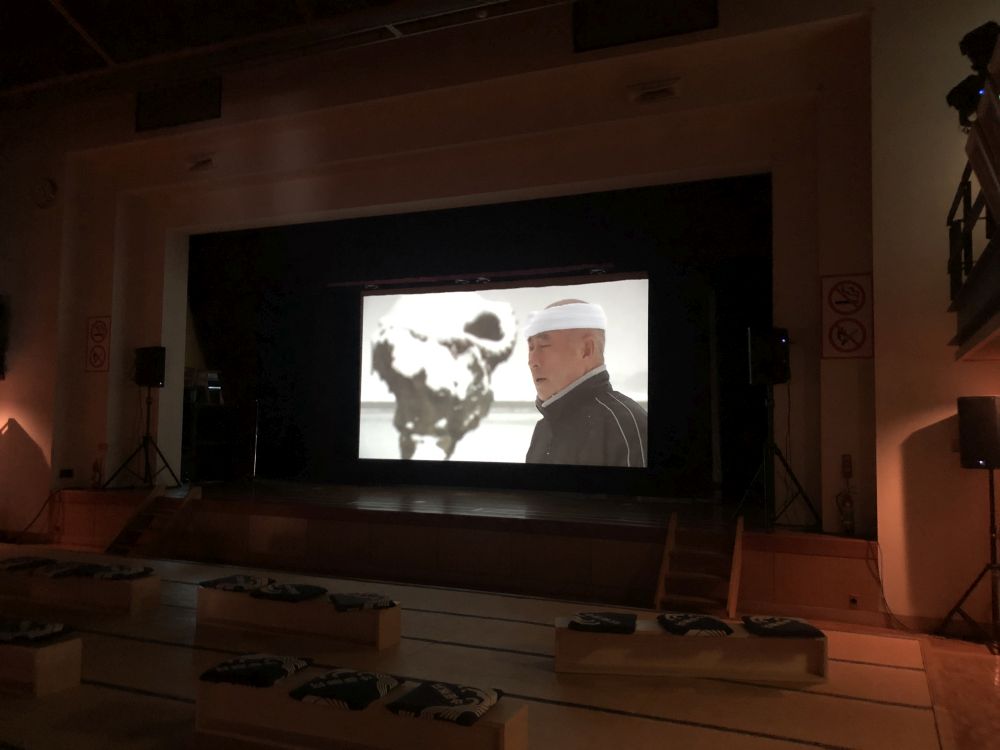 Introducing the origin, development and modern National Tournaments of Esashi Oiwake on a 200-inch screen.

If you wish to watch it, please do not hesitate to ask us. Please be awared that you may not be able to watch it due to demonstrations or events being held at the time.
Oiwake Museum
"Masters in memories" and "Previous winners" of Esashi Oiwake are introduced by audio and video. In addition, there are also interesting and valuable documents such as "Oiwake origin and development", "Iijima Collection Viewing Room" and "Oiwake Bunko".
Oiwake Learning Room
Not only town citizens but also anyone who wants to learn about Esashi Oiwake can join. There is a tutor throughout the year during the opening hours. Please feel free to come in anytime.
【Opening hour】
10:00-16:00
Esashi Yama Museum (Festival Float Museum)
"Ubagamidaijingu Shrine Festival" has the oldest history and tradition in Hokkaido. On 9th, 10th and 11th August every year, 13 floats dedicated to the 3 Mikoshi (portable shrine) of Ubagamidaijingu Shrine, which is called "Yama" in Esashi, are decorated with historical dolls and ornaments. Each town in Esashi competes with each other for individuality and prestige with a Nishiki-no-Mihata, which is a special flag. The floats parade to the festival music. In this museum, you can see 2 out of the 13 floats that have inherited a long history and tradition. These floats are changed every year.
Main Exhibit the 13 Gorgeous Yama
Large screen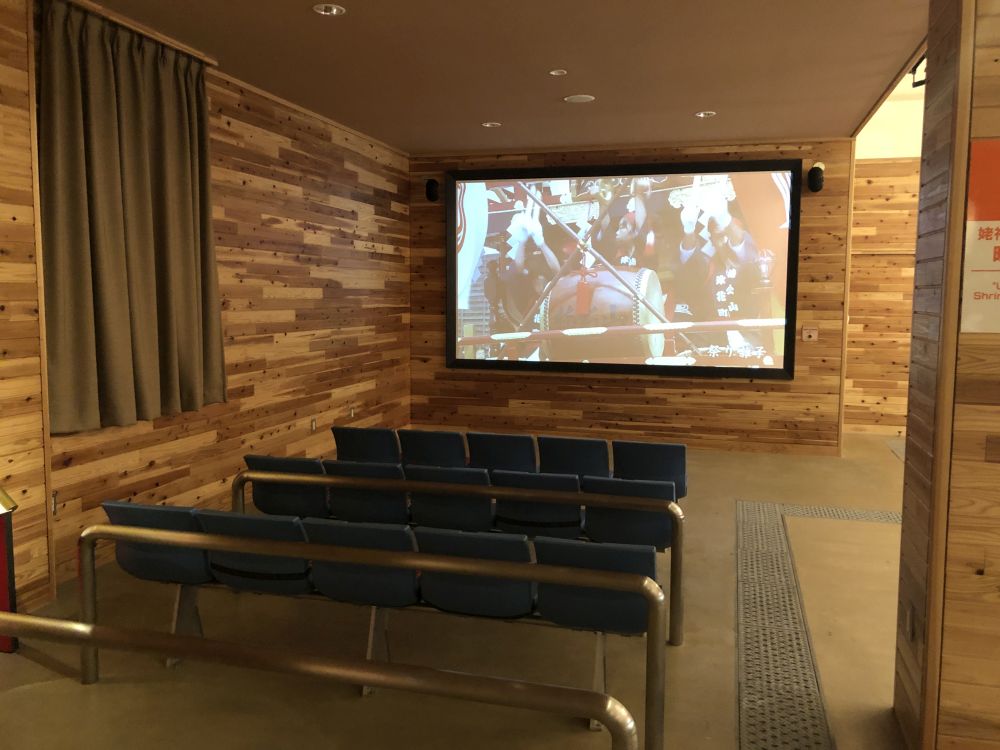 The large screen, which is 150 inches (3.6m wide and 1.8m high), is showing the festivity and the excitement of the festival with powerful images and narration by the actor Sakae Takida.
Panel display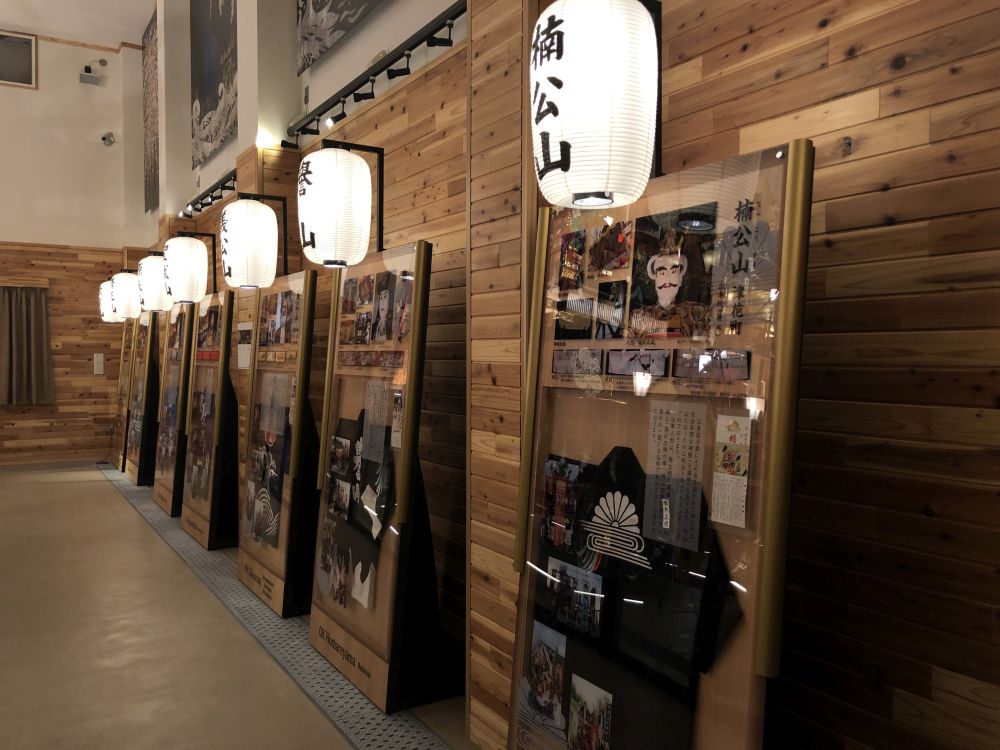 Panels are displayed to introduce the highlights of the festival; the origin and the history of "Ubagamidaijingu Shrine Festival", the introduction of the parade course of the main festival, the 13 dolls on the floats, MIZUHIKI (the tying of various knots of special cords) and festival coat in the town.
Wall painting panel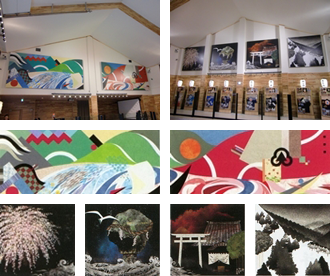 We display wall paintings by Mayuko Mitomata, a paper cutting artist who expressed the life of Esashi's 4 seasons and the festival floats.

Paper cutting artist: Mayuko Mitoma

A paper-cutting artist and illustrator who is from Tokyo and lives in Sapporo. After graduating from Musashino Art College, she worked for a major advertising agency. After being in charge of mascot marks/variation designs for "'91 World Athletics", she became a freelance illustrator in 1992 and under the pen name "Mitoma Mayuko". She moved to Sapporo in 1994 and developed her activities as a paper cutting artist. Her current activity is in a wide range of events, including solo exhibitions in various locations.
Esashi Oiwake Museum/Esashi Yama Museum (Festival Float Museum)
Adress
193-3, Aza Nakautacho, Esashi, Hiyama
TEL
+81-139-52-0920
Admission fee
500 yen for adults, 250 yen for primary / secondary / high school students
*10% off for a group with 15 people or more
*Free admission for Esashi citizen
Closing days
Open 7 days a week between April andl October
Closed on Mondays and the following day after public holidays between November and March
Closed during the New Year public holidays (31st December till 5th January)
Opening hour
9:00-17:00
Map
【Inquiries】
Sightseeing Section
Oiwake Sightseeing Department
Esashi Town Office
Address: 193-1, Aza Nakautacho, Esashi, Hiyama, Hokkaido
Postal code: 043-8560
TEL: +81-139-52-6716
FAX: +81-139-52-5666