Introduction of the parade floats
Parade floats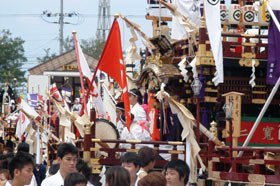 Togyosai Festival had 13 parade floats in total which are 12 parade floats with two or three stories of viewing stands and one boat-shaped parade float called "Matsuhomaru". The undercarriage is painted in red and black lacquer and decorated with metal fittings which look spectatcular from near or from afar. It needs to be renovated every year, which costs more than 10 million yen. The costs will be covered by the town residents, who don't have much money to spare. However, the pride that their floats are the best brings together the towns and the Esashi people while paying homage to the heritage of their ancestors.
Here, we introduce 13 parade floats, representative dolls, and a water curtain which is a decorative item.
Dolls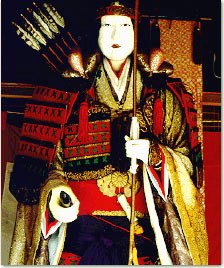 Mizuhiki Maku (curtain)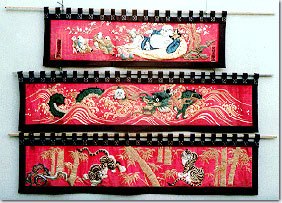 18 towns supporting 13 parade floats
The floats dedicated to the Ubugamidaijingu Togyosai festival, which has the oldest history and tradition in Hokkaido, have been carefully preserved as a valuable cultural heritage in our town, along with the handing down of festival music by the float preservation society.
Introducing 13 original luxury parade floats which are traditional cultural assets of Hokkaido such as Jinguyama parade float and Matsuhomaru decorated with traditional dolls and ornaments.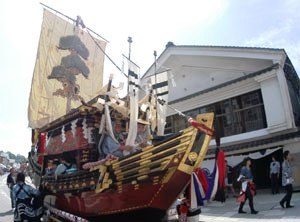 Matsuhomaru Kaigancho, Jinyacho
【Inquiries】
Sightseeing Section
Oiwake Sightseeing Department
Esashi Town Office
Address: 193-1, Aza Nakautacho, Esashi, Hiyama, Hokkaido
Postal code: 043-8560
TEL: +81-139-52-6716
FAX: +81-139-52-5666

Regional Culture Section, Social Education Division
TEL: +81-139-52-1047
FAX: +81-139-52-0234