Stroll the Rekimachi Arcade in a kimono
Stroll the Rekimachi Arcade in a kimono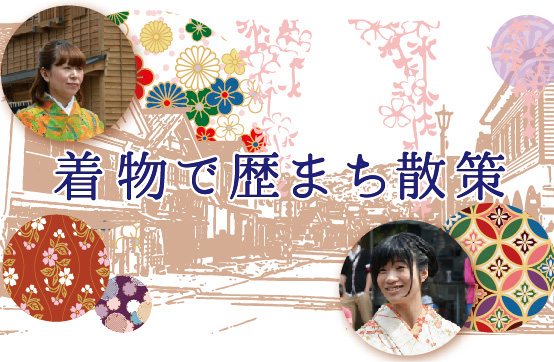 Why not wear a kimono and take photos with your favourite historic buildings?

Our yearly event "Stroll the Rekimachi Arcade in Kimono" hosted by Rekimachi Arcade will be held from Golden Week Holiday every year.
Kimono rental sets include dressing service and a kimono for strolling around Rekimachi Arcade are available for only 2,000 yen!!
You are also welcome to bring your own kimono.
Please add to the gaiety of the Edo-Meiji era street with your kimono appearance.
*Will be closed on 3rd May due to the Japanese traditional bridal walk event.
Plan includes
Available term of dates
Available from 29th April until the end of October (except every Tuesday and 3rd May)
Pricing
Kimono rental & dressing set & kimono hairstyle 4,000 yen (tax incl.)
*Casual kimono for women and hakama or ensemble kimono set for men.
Time taken for dressing
9:00 - 16:00
*After the dressing, you can freely enjoy strolling around the streets and take pictures at photogenic spots.
Please return the kimono by 6 PM on the day.
Location
Kamiyuiya (Kimono Rental)/65-1,Ubagamicho
User guide
Reservations are required. Please make reservations up to the day before the booking date, or at least 3 hours prior to the booking time.
Please contact us If you wish to cancel your reservation.
Everything you need, from Kimono, Obi belt, undergarments, Tabi socks to Zori sandals are all included in the rental plan for a stroll so please just bring yourself.
You can get a kimono hairstyle done for an additional 1,000 yen (tax incl.)
If the kimono is returned dirty a cleaning fee may be charged.
Please be careful.
You may bring your own kimono but the fee will be the same.
Inquiries / Booking
Please use the contact form for inquiries and booking.


Operated by
Esashi Rekimachi Arcade cooperative association