Japanese Omamori charm making experience
Why not try making a one-in-the-world Japanese Omamori charm?
Why not make a Japanese Omamori charm for the memory of Esashi in the historical warehouse built 160 years ago along the ocean-connecting Inishie Highway?
| | |
| --- | --- |
| Pricing | 1,350 yen (tax include) Soft drink included |
| Time | About 30 min |
Inquiries / Booking
Please use the contact form for inquiries and booking.
Procedure
1. Pick a piece of fabric and string for the Omamori charm.
2. Fold the chosen fabric in half and secure it with a marking pin so as not to slip, then sew along the line.
*If you are a beginner or not confident with sewing, please don't worry because staff can help you.
3. After sewing, turn the fabric inside-out. Write your wish on the paper and put it inside the fabric along with the cardboard.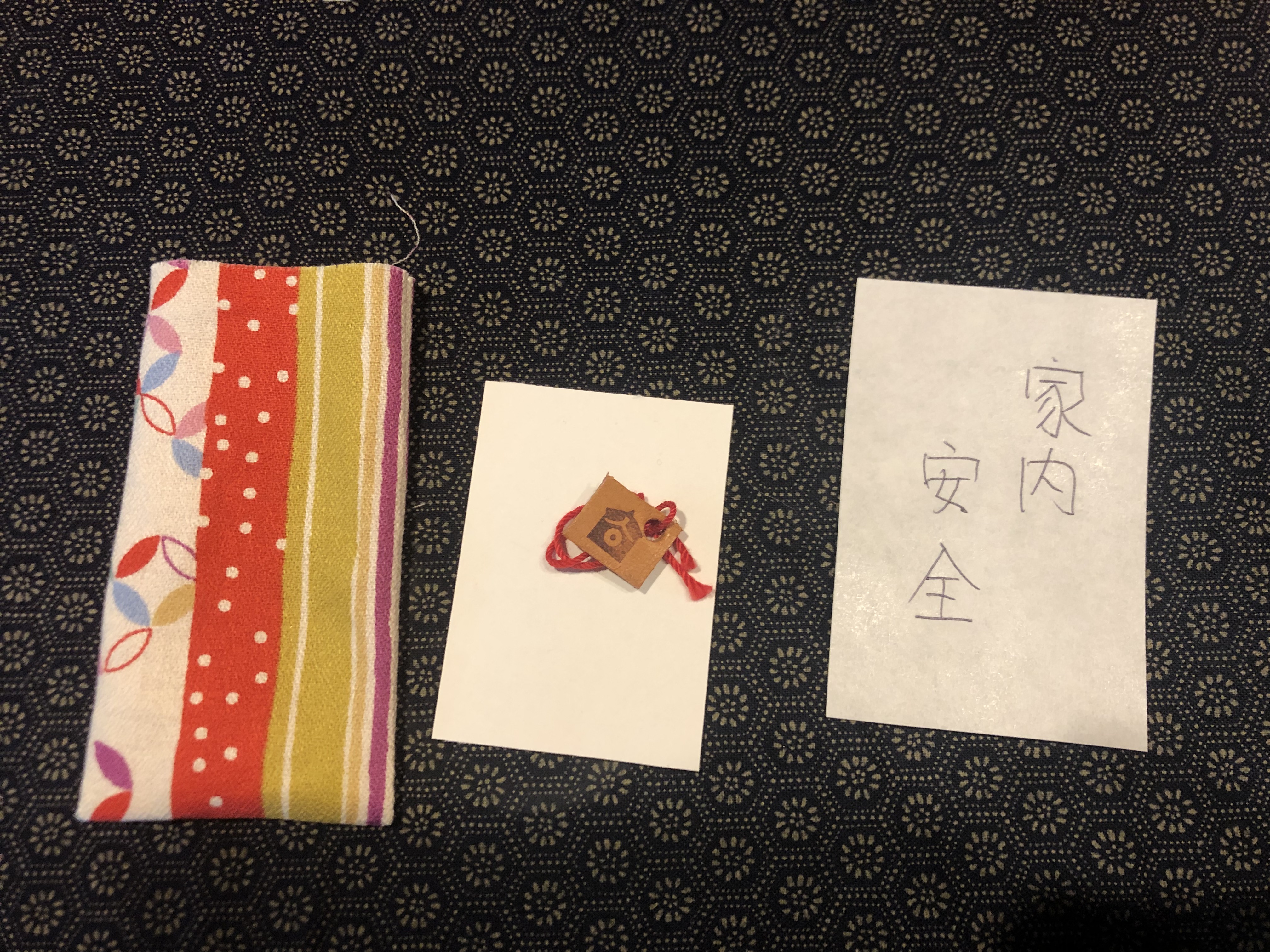 4. Fold the corners of the top entrance of the fabric down and make a hole to pass the string through.
5. Insert the string though the hole, then make a knot to complete it.
There will be a soft drink on the house for anyone who experiences making a Japanese Omamori charm.
Cautionary points
Depending on how busy it is, we might not be able to host the experience so please contact us to check 2 days prior to your visit.
Adress
18-1, Aza Ubagamicho, Esashi, Hiyama, Hokkaido