Shogakuin Temple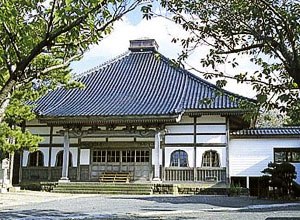 Shogakuin Temple is near the entrance of Matsunotai Park. Founded about 350 years ago, the Buddhist monastery was erected in 1689, and officially named Takejouyama Shogakuin Temple the following year in 1690. It had 2 fires since then and the current hall was rebuilt in 1894. On the premises there are memorial monuments to the Kanpo tsunami and to those lost on the Hokkai steamship Tamaemaru.
The Tale of the Tamaemaru Monument Remaining at Shogakuin Temple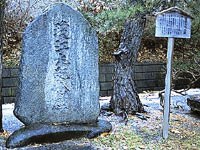 The Hokkai steamship company which Tadahachi Matsuzawa founded in Esashi in 1890 was the major local shipping company which owned seven steamships. However, 24 years later a tragic accident carrying 321 return passengers from the west coast fishing grounds navigating the Tsugaru Strait when it collided with the Miyoshimaru of Niigata sinking claiming 261 lives. Manager Tadahachi Matsuzawa cast aside all his private assets and dealt with the memorial service of the victims of the accident and the relief of the bereaved.
The Great Explosion and Massive Tsunami of Oshima, Matsumae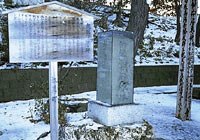 In July, 1741, Oshima, Matsumae suffered a great and sudden explosion. Following that, a massive tsunami devastated the shore between Esashi and Kumaishi, resulting in the loss of 1,467 precious human lives. The memorial monuments of the Kanpo tsunami that hold service for these victims remain in Shogakuin Temple and Hokkeji Temple.
【Inquiries】
Sightseeing Section
Oiwake Sightseeing Department
Esashi Town Office
Address: 193-1, Aza Nakautacho, Esashi, Hiyama, Hokkaido
Postal code: 043-8560
TEL: +81-139-52-6716
FAX: +81-139-52-5666

Regional Culture Section, Social Education Division
TEL: +81-139-52-1047
FAX: +81-139-52-0234